close

News

EntwineTech Launches Innovative Mobile Platform
7thOct 2013– EntwineTech, the world's largest supplier and licensor of Live Dealer software and services is pleased to announce the launch of its mobile casino solution. EntwineTech a pioneer of PC based Live Dealer solutions has draw upon its years of innovation and design expertise to produce an elegant user friendly mobile interface that will wow customers around the world.
While the new value added mobile version of the Live Dealer software is a free upgrade for all our merchants and in turn, free for players. Entwine Tech believes it will be particularly attractive to VIP customers who will benefit from the availability of their favourite games any time anywhere.
Ian Dunning a spokesperson for Entwine Tech stated "When we first set out to develop a mobile version of the Live Dealer software our VIP's were at the front our minds. Our VIP's heavy use of our product and their demanding requirements set the agenda for our development team".
EntwineTech's ground breaking mobile software will enable its Licensees to reap the rewards of a market which although still in its infancy produced over $3.6 billion in wagers last year and is set for explosive growth.
"We are all very excited about the launch of our new mobile casino and our customers are queuing up to launch it. This is the future of gaming and we are proud to be at the forefront of it" says Ian Dunning.
See below for images of EntwineTech's innovative mobile solution: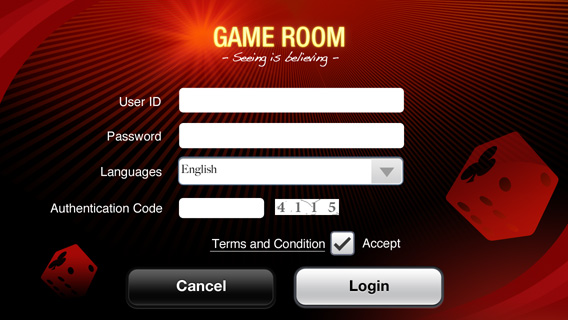 Login Page



Game Lobby

For further details contact:
Sales Representative +44 787 509 2019