close

News
EntwineTech Announces the Launch of Super 6 Baccarat Game for Android Smart Phones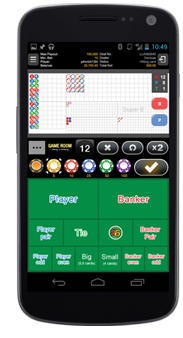 1st December 2014, Manila – EntwineTech the world's largest Live Dealer platform is pleased to announce a significant enhancement to the Android version of their Super 6 Baccarat game.
Most live dealer suppliers have focused their development resources on games for the iOS. EntwineTech recognising that an increasing number of customers particularly in Asia, have invested development resources on making sure the customer experience across all mobile operating systems is second to none, are using Android powered smart phones.
Commenting on this development Ian Dunning a spokesperson for EntwineTech said "We know our customers love our current mobile games and we are confident our new Super 6 baccarat game for Android powered phones will be a big hit. Our developers have worked hard and produced a world beating game that redefines what the mobile experience should be".
EntwineTech's Super 6 baccarat game for Android devices has been designed to be intuitive, fast to download and to minimise the device memory needed to operate it. See a picture showing the sleek new Super 6 game displayed on an Android powered phone.
Dunning further commented, "This is another example of our investment in continuing to improve our range of games across all platforms. The sleek improved design of our new Super 6 game for Android devices will be a sure winner with our partner's customers. This is yet another example of EntwineTech taking the lead in developing the Live Dealer product and comes on the back of a number of recent innovations that have ensured EntwineTech maintains its place as the World's number one Live Dealer supplier.
For further details contact:
Sales Representative +44 787 509 2019