close

Our Products
Dragon Phoenix Baccarat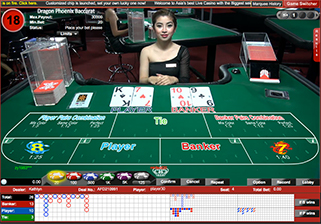 Dragon Phoenix Baccarat has the same rules as EntwineTech's existing Baccarat games, but offers customers new options to bet on and enhanced pay-outs on Banker win bets. The new bets are:
Dragon 7. Odds 40/1.
Phoenix 8. Odds 25/1.
Banker pair combinations – This is a bet on the Banker's first two cards being a pair, the odds are different depending on the combination of the pair.